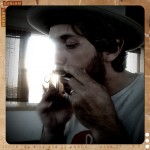 News
'Junkerpunch'
Come knock yourself out at Cinder Winery in Garden City, ID
Hillfolk Noir + Mike Coykendall + Curtis Sutton and the Scavengers
12 bucks of good time!
Tickets will available through the usual Duck Club Presents outlets.
https://www.facebook.com/events/1442036449436401/
December 30, 2016
The presents have been unwrapped, the hand has been healed, the record is finished, and preparation for a busy year is underway. Our new recording, Junkerpunch, is set to be released May 1st. Keep your eyes peeled and your ears perked.
October 25, 2016
All predictions were accurate – We had a super busy summer… Toured the Pacific Northwest, as well as England, Scotland, Netherlands, and Germany. The band is still playing, but we're definitely going to try and slow down a little bit.
Hillfolk Noir News April, 2016
Welp, the new songs have been sent over to Timothy at Stereophonic – I love the way this guy works, especially with Mike Coykendall mixes. My crystal ball is predicting a good string of summer shows – Wyoming, Montana, Washington, Oregon, and Utah. We'll be in the UK for most of July – We're super excited for a string of shows with Nashville's 10 String Symphony – Watch out England!
Another great Treefort Music Festival! Rigsketball News: Hillfolk Noir takes out the Throes in a thrilling 2 games to 1 3on3 basketball game… Nice hook shot Warden. Nobody can stop PW8's jumper from the 45. Too much fun.
See you soon, t
 Ali's piece for Femme Fort
Ali Ward –Bio
Ali Ward hails from Boise, Idaho – a side-woman in the band Hillfolk Noir singing harmony, playing washboard, banjo, musical saw and a bit of guitar.  Playing alongside her husband Travis (guitar, banjo, songwriter, band-chief, word machine, booker dude, stay at home Dad and treasured friend) and their best friend Mike Waite (upright bass, patient "uncle" to the kids) the trio has released five albums (their sixth is due out in July).  Hillfolk Noir has toured extensively in the US and the UK, playing a very wide variety of venues, everything from punk rock clubs and rock-n-roll bars to art center shows, festivals, and dance-halls.  Ali is also a science teacher and nearby Boise High School – a proud educator of 15 years and lead-teacher at the school's urban farm.  She and Travis's greatest joy comes from their three children: Grace (15), Ruben (11) and Guthrie (6).  Touring formats have included both kids-in-the-van and kids-at-home-with-loved-ones – it has been a learning-experience, this is Ali's attempt to capture it…
Touring.  Songs! Road-trip, adventure, people, Art!.  I love it.  However, I've come to it all backwards – I've been playing music for an embarrassingly long time – embarrassing because if I followed my own advice and practiced more I'd be a lot better on banjo and guitar.  Hrmph.  As a young couple Travis and I were both musicians, we both wrote, he played in bands and I played solo, but somehow or another I did not continue to play, write, or practice once I went back to school to become and educator.  It wasn't intentional – I didn't quit, I just sort of stopped playing… I remember telling students that I "used to be a musician" when talking to them about their music.  Well, as our children got a wee bit older (at that time Grace was 5 and Ruben was almost 2) I took a new teaching job closer to home and had written a few new songs – Trav and I were playing for fun and we decided to book a few shows one spring break out of town (this was, I think, 2005 but maybe it was 2006).  His band (Junkyard Bandstand) was getting ready to head out on a great run of shows but we wanted to do something as a family too.  We called it Hillfolk Noir, though we kicked around the idea of Ward, Incorporated too.  I was a nervous mess – and Travis was really doing it for me.  He encouraged me, nurtured me and challenged me to learn new songs and try new instruments.  
Well, in a sort of string of events that were not Travis's to control, Junkyard Bandstand dissolved and Hillfolk Noir was the new band.  I sang harmony and played percussion and a little banjo.  I learned to play a cocktail kit and play some basic drums.  Travis and my Mom bought me a drum kit for Christmas when I was somewhere around 30 years old.  I love that they did that for me!  Travis could have had all sorts of people step into play drums, but I wanted it pretty bad and he supported me.  I really enjoyed the music making – it complimented my days as a mother and teacher – and playing in a band was a dream come true, but I sure had a lot to learn.  I still do.  That was about 10 years ago, we've had another child (bonus baby!), Guthrie Lomax who is now 6 and set to enter 1st grade next year.  This next year will be Travis' first year in 16 years without a child at home, he (like all stay at home parents) deserves a medal – he has made Hillfolk Noir possible, he's made it happen – for Mike and I to play and tour and have work and be professionals; Travis cooks, cleans, plays, and nurses the kids when they are sick – he has made these adventures possible for our children as well.  Making music is an honor, but what a heady and heartbreaking industry it can be; we are damn proud to be from Boise and flattered that people will listen.  
Here are a few revelations from the road.
Revelation #1.  Surprise: Women are not the same as Men.  
Especially when they are all in the van.  
Especially when they've all been together in the van for more than, say, 2 days.
Especially when you are the only woman in the van.  
This is not a bad thing or a criticism.
However, I think it is fair to say that the men I tour with have an amazing ability to sit for a long time and think about "nothing" or at-least nothing that drives them to go on talking about what they are or aren't thinking.  This is because they are different – it is only a difference!  But really, there is a comfortable place in their mind where they just exist and are not churning on an idea or worrying or problem-solving or planning.  They are awake and maintaining, listening to the humm of the road or the ipod if it is charged, and they are comfortably quiet.  
I have been working hard to find this place in my mind – I'm not sure it exists…I'll have to keep thinking about how to find it.
I remember clearly a drive across a long flat stretch of perhaps Wyoming or Colorado.  It had been about 4 hours since any words had been exchanged in the van – we weren't fighting or anything, just comfortably quiet – except I was faking the comfortable part because I was actually keeping a tally sheet of fracking sites and waste-water ponds and derelict temporary housing for the oil workers.  I thought to myself, "I wonder how long three women would have to ride in a van before they ran out of things to talk about?"  
Oh – that is a funny idea!  It took every shred of self-control that I had to not ask the dudes what they thought about my funny idea and also slip in some details about all the things I had tallied up for the last several hours.  I did it!  I kept the thought about three women in a van inside my mind until we go to our destination; however, now have told this story at least 100 times, because it was a revelation..
Revelation #2.  It will confuse your band mates when you are crying, on your period, or way past hungry and tired.  You see, it is really also hard for them to understand that you're mind has been working over any number of ideas for the past 500 miles and you're emotional about it, lonely, home-sick, nervous, embarrassed… whatever – it will be a little confusing for everyone, but they've got your back and are there for you.  Once you get to the gig and sing the first song this will all melt away.  Playing music is fantastic therapy.
Revelation #3.  Bring healthy food in the van!  Bring water!  Bring a camping stove so you can make coffee or tea.  If you try and eat "at the next town" or from a gas station or "before the gig" it just generally does not work out.  When it does that is wonderful but there will be times where your band mates, you, or your children, will hit the wall and need healthy food – I cannot over stress the importance of self care on the road.  I call my purse a survival bag and I am not kidding.  
Things Hillfolk travels with (kids or not)
At least 3 gallons of water and some extra cups.
Baby wipes
A few hand towels
First aid kid and some all purpose meds (ibuprophen, anti-histamine, an inhaler, and multivitamins, tea tree oil, bug spray and sunscreen)
Camping stove, blankets, sleeping bags, pillows (that are really stacks of towels and winter coats/hats stuffed into pillow cases).
Everyone should really have a swim suit with them.
In the cooler: Carrots, celery, green peppers are a must.  They do not rot easily and deliver something slow to digest, sweet, and can compliment other things.  Bagels travel better than bread, tortillas are tricky (they get sweaty and wet easily but again, travel better than bread).  Only buy enough bread for that day, it will get smashed.  Hummus is a hit in our van, and we always have cheese with us.  Small cooler is a good idea, just get cups of ice at the gas station to keep it cold – these will hopefully keep the water from soaking everything.  Some packets of Gatorade mix, lemonade, or iced tea will save you lots of money at the gas station.  Keep a couple cold beers in there for when you finish that epic drive – the driver deserves one or five.  
For the kids: We learned to knit.  This is the best crafting option for the van that I've found.  Reading can be tricky but it's good to have a read-aloud book with you.  Enough pillows, blankets, and don't forget extra shoes.  Twice we've left to play shows and left the kids bags on the floor of their room.  What?!  Thank goodness for Goodwill.  We also have a few "out the window" games – my favorite is called "Tractor! Tractor!"  So simple – every time you see a tractor out the window yell "Tractor! Tractor!"  If the kids get grumpy, seriously, feed them green peppers and carrots.  All adults should have a pocket knife for cutting vegetables among other things.  
For the rig:  Get that oil change, tire roatation and sign up for AAA.  For $100 a year you have road side assistance that also covers you when you are out for a family.  Make sure no one can see your gear through the windows and that everyone locks the doors.  If you can arrange beds in the van so that you can sleep comfortably on the road you will save hundreds of dollars on hotel rooms.  Research camping options early and have an old fashioned map for when your phone batteries are all dead and you are lost.
For the band:  You must think about "If I lose or can't find the _________, it would seriously compromise our travel or our set."  Is it batteries for the tuner?  A slide?  Extra finger picks?  Extra strings?  Your wallet?  Your keys?  Your passport?  Your bow?  Also, everyone in the band should know how to set up each other's gear – at least approximately – because sometimes your band mates will need you to help restring the bass or set up the guitars or troubleshoot the electronics due to a personal issue (physical or emotional) that they are having.  
Revelation #4 – Touring is unpredictable – not only the shows but the hours in between shows.  The only thing you can count on is your band mates and hopefully your vehicle.  Like a leaf in the wind you will float from experience to experience, it is a combination of having keen laser-like intent and staying pliable and in the moment.  Do not underestimate that people were listening and will remember your music.  Many people out at shows are actually on vacation, and they will take your music back to their home towns with them.  You will also meet adventurous listeners in each town you go to – play for 5 people like you play for 500.  
Respect time, it is your master on the road.  Listen to the bands that share shows with you.  Be gracious.  Stand up for yourself and listen to others.  You are an important ambassador of your genre, your town, your colleagues, your relationships.  Look out the window a lot, remember you are a team!  Playing music out of town is the adventure of a lifetime, don't set you expectations of other people too high, cut yourself a little slack too – be professional, kind, patient, and help each other out.  Take care of your body and your mind, and don't forget to send a photo to your Mom now and again.
Hillfolk Noir News February, 2016
The new Hillfolk album has been recorded and mixed. Now we need to have the songs mastered and get the packaging together. Hopefully folks will enjoy this collection of original and unoriginal material. We're also starting to put a couple tours together – if you'd like us to visit your town, please give us a holler…
Hillfolk Noir News November, 2015
It's been nice not playing so many gigs over last couple months. I've had some much needed time to work on some new songs – Hopefully we'll get some nice recordings of the new material while we're in Portland over Thanksgiving. I'm also working on some recordings for the new Hank Patterson movie which will premier in December, it's a really good watch!
Hillflk Noir News Septermber, 2015
We started working with Carl form 58North PR – A cool dude doing a fine job! we're preparing to record 'In the Silent Country of Your Eyes', By Rosalie Sorrels. We're recording the track w/ Steve Fulton at the Audio Lab here in Boise, gonna be a weird one! We're also preparing for another recording session with the great Mike Coykendall, who incidentally is on tour in support of his new ablum – He's one of the greats! Check out his new wax. Also, if you find the chump who stole Mike's guitar, kick his ass… and take the guitar. Love, Travis
Welp, we made it back from two months of heavy touring! Lots of highlights… Mosquito bites and Silo-Sessions in Minnesota, a glorious mountain drive into Asheville, waterspout roof designs in Georgia, Nola with dear friends, 4th of July in Sandpoint, CRAZY flght to London, crazy drive to 1st gig w/out our lost-in-the-airport instruments, incredible UK festivals, and then 3 days at the Square and Compass with Brian and Kevin…  Oh, and yes, we did get the stand-up bass and musical saw back from American Airlines – for some reason they ended up with Alaskan Airlines. None the less, we're home and happy to be back.
Notes on Pop Songs for Elk
Little Red Caboose –  I leaned this song fror an old recording of Henry Thomas. He was the coolest!
Little Sadie/Walking Boss – Old Time classics, lots of great versions. Ours are inspired by Clarence Ashley and Doc Watson.
Shimmy – a medley of old songs. Shimmy Like My Sister Kate – written by Clarence Williams and Armand Piron 1919, Shake It, Break It – I learned this from Charlie Patton, If You're a Viper – Stuff Smith 1936
Pop Songs for Elk will be available June 23.
Last night at my Tuesday evening solo happy hour gig a funny thing happened! While setting up my gear an older women with a classic hair spray soaked hair style and enough perfume to make my eyes water approached me. She asked me, "Are you a banjo player?" I responded, "Well, I play the banjo, but I'm not really considered a banjo player." The perfume lady then said, "Could you NOT play the banjo tonight? I don't like it!"
Hmmm… Yes, I played the banjo! Living the dream…
Winter 2015
The new record 'Pop Songs For Elk' is nearly done! Heads up for a june 1st release.
Fall 2014
Just finishing up our new record. We spent 3 days at Blue Studios in Portland with Mike Coykendall at the steering wheel. We hope to have this record ready for consumption by the new year.
Even though summer has come and gone, we're still pretty busy. Check our calendar for dates near and far.
Summer 2014
It's here.Time to gas up the Econoline and hit the road.
January 2014
Been working hard on booking solo and band gigs for the spring and summer. It seems like January and February are always slower than I want them to be… This winter has been a productive season for adding new songs to both my repertoire and Hillfolk Noir's.  Since we didn't actually formally release 'what's that hat for' & 'jump ups and Jolitties', we're planning a spring On-Line release. I'm also heading to Portland in April to work on some recordings with Mike Coykendall. Very excited! I'm also making a recording for PBS, doing a photo shoot with a fellow who built his own camera, planning the 2014 Hermit Music Festival, and hoping that I might get a US promoter for my birthday. The guitars are still resophonic and the banjo is almost in tune…
Winter is here and we're looking for work…
Wow! What a Summer and Fall…  Great Britain, music festivals, new records… Looks like we'll be seeing some highways this winter, so please watch for us.
New merch Is here….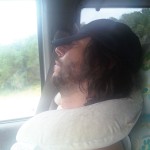 and we're ready for the road…
April 2013
"What's That Hat For?"
&
"Jump Ups and Jolitties"
Both new records available on compact disc, and "What's
That Hat For?" available on 180gram
Vinyl by the end of the month.
See you on the road…..
March 2013
'What's That Hat For?'
Just figuring out the song order…
Jan., 2013
We're nearly finished with the new Hillfolk Noir record. It's a fine collection of
recordings made by Jon and Jude Mullin.  We're shootin for a March release,
keep your fingers crossed.
The Travis (singer songwriter) record is also nearly finished.
Finishing the mixing this week!
Fall 2012
Expect less Hillfolk Noir shows in the Boise area this winter.
We will be doing some touring – (NW and Mid West).
New Travis Ward Album to be released in the winter of 2012
New Hillfolk Noir album to be released in the spring of 2013
As always, eager to play… So give us a holler!