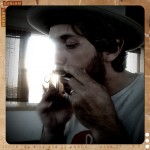 Hillfolk Noir News February, 2016
The new Hillfolk album has been recorded and mixed. Now we need to have the songs mastered and get the packaging together. Hopefully folks will enjoy this collection of original and unoriginal material. We're also starting to put a couple tours together – if you'd like us to visit your town, please give us a holler…
Hillfolk Noir News November, 2015
It's been nice not playing so many gigs over last couple months. I've had some much needed time to work on some new songs – Hopefully we'll get some nice recordings of the new material while we're in Portland over Thanksgiving. I'm also working on some recordings for the new Hank Patterson movie which will premier in December, it's a really good watch!
Hillflk Noir News Septermber, 2015
We started working with Carl form 58North PR – A cool dude doing a fine job! we're preparing to record 'In the Silent Country of Your Eyes', By Rosalie Sorrels. We're recording the track w/ Steve Fulton at the Audio Lab here in Boise, gonna be a weird one! We're also preparing for another recording session with the great Mike Coykendall, who incidentally is on tour in support of his new ablum – He's one of the greats! Check out his new wax. Also, if you find the chump who stole Mike's guitar, kick his ass… and take the guitar. Love, Travis
Welp, we made it back from two months of heavy touring! Lots of highlights… Mosquito bites and Silo-Sessions in Minnesota, a glorious mountain drive into Asheville, waterspout roof designs in Georgia, Nola with dear friends, 4th of July in Sandpoint, CRAZY flght to London, crazy drive to 1st gig w/out our lost-in-the-airport instruments, incredible UK festivals, and then 3 days at the Square and Compass with Brian and Kevin…  Oh, and yes, we did get the stand-up bass and musical saw back from American Airlines – for some reason they ended up with Alaskan Airlines. None the less, we're home and happy to be back.
Notes on Pop Songs for Elk
Little Red Caboose –  I leaned this song fror an old recording of Henry Thomas. He was the coolest!
Little Sadie/Walking Boss – Old Time classics, lots of great versions. Ours are inspired by Clarence Ashley and Doc Watson.
Shimmy – a medley of old songs. Shimmy Like My Sister Kate – written by Clarence Williams and Armand Piron 1919, Shake It, Break It – I learned this from Charlie Patton, If You're a Viper – Stuff Smith 1936
Pop Songs for Elk will be available June 23.
Last night at my Tuesday evening solo happy hour gig a funny thing happened! While setting up my gear an older women with a classic hair spray soaked hair style and enough perfume to make my eyes water approached me. She asked me, "Are you a banjo player?" I responded, "Well, I play the banjo, but I'm not really considered a banjo player." The perfume lady then said, "Could you NOT play the banjo tonight? I don't like it!"
Hmmm… Yes, I played the banjo! Living the dream…
Winter 2015
The new record 'Pop Songs For Elk' is nearly done! Heads up for a june 1st release.
Fall 2014
Just finishing up our new record. We spent 3 days at Blue Studios in Portland with Mike Coykendall at the steering wheel. We hope to have this record ready for consumption by the new year.
Even though summer has come and gone, we're still pretty busy. Check our calendar for dates near and far.
Summer 2014
It's here.Time to gas up the Econoline and hit the road.
January 2014
Been working hard on booking solo and band gigs for the spring and summer. It seems like January and February are always slower than I want them to be… This winter has been a productive season for adding new songs to both my repertoire and Hillfolk Noir's.  Since we didn't actually formally release 'what's that hat for' & 'jump ups and Jolitties', we're planning a spring On-Line release. I'm also heading to Portland in April to work on some recordings with Mike Coykendall. Very excited! I'm also making a recording for PBS, doing a photo shoot with a fellow who built his own camera, planning the 2014 Hermit Music Festival, and hoping that I might get a US promoter for my birthday. The guitars are still resophonic and the banjo is almost in tune…
Winter is here and we're looking for work…
Wow! What a Summer and Fall…  Great Britain, music festivals, new records… Looks like we'll be seeing some highways this winter, so please watch for us.
New merch Is here….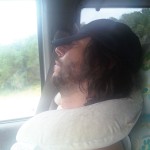 and we're ready for the road…
April 2013
"What's That Hat For?"
&
"Jump Ups and Jolitties"
Both new records available on compact disc, and "What's
That Hat For?" available on 180gram
Vinyl by the end of the month.
See you on the road…..
March 2013
'What's That Hat For?'
Just figuring out the song order…
Jan., 2013
We're nearly finished with the new Hillfolk Noir record. It's a fine collection of
recordings made by Jon and Jude Mullin.  We're shootin for a March release,
keep your fingers crossed.
The Travis (singer songwriter) record is also nearly finished.
Finishing the mixing this week!
Fall 2012
Expect less Hillfolk Noir shows in the Boise area this winter.
We will be doing some touring – (NW and Mid West).
New Travis Ward Album to be released in the winter of 2012
New Hillfolk Noir album to be released in the spring of 2013
As always, eager to play… So give us a holler!